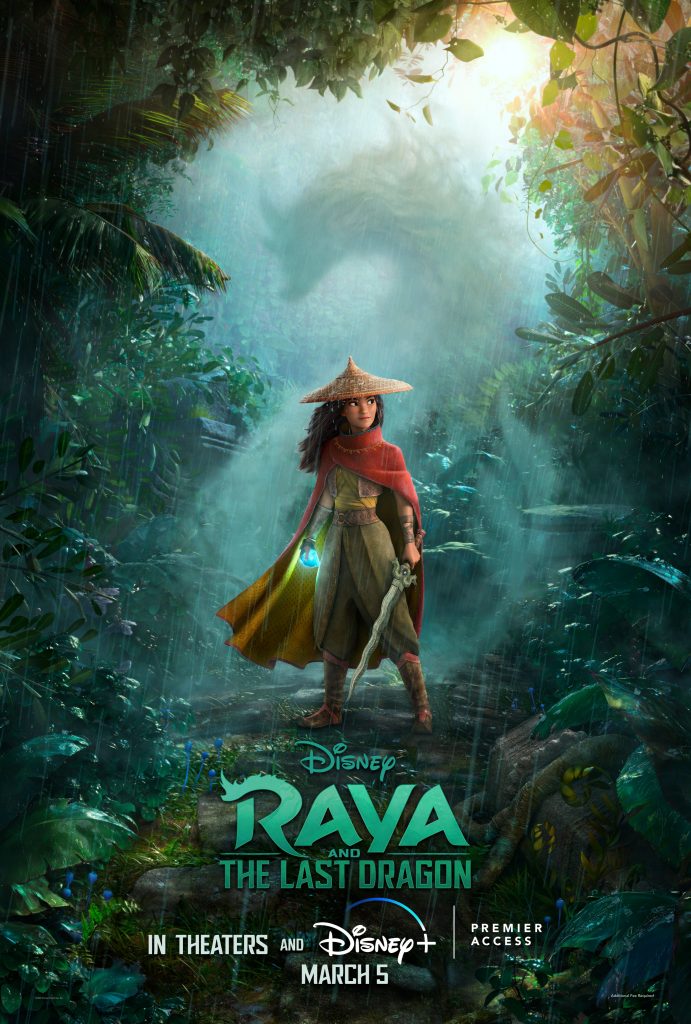 Disney has lost sight of many things, chief among them their characters' Godfather (if I have to spell it out for you, M-I-C-K-E-Y M-O-U-S-E), second being use of hand-drawn animation (thanks, Feely Fats Lasseter), but often over looked is their empathetic characters. It used to be that everyone could see themselves in an animated Disney character, but their view has become so myopic in the wake of cancel culture and kowtowing to the woke that their characters, vastly diverse though they are, only appeal to a double-digit fraction of the excess of seven-billion people in this world. Raya and the Last Dragon is no exception.
In addition to the aforementioned topics, Raya also represents a broken attempt at recapturing the glories of Aladdin, Atlantis: The Lost Empire and Tangled, but it comes off as more of a shameless rip-off of some of the worst animated films they could look at, like How to Train Your Dragon, FernGully: The Last Rainforest and, the coup de crap, Bionicle: Mask of Light. Add in juvenile humor more belonging to a Despicable Me spinoff than a Disney movie, and you have a kingpin waste of talented artists, great actors (Kelly Marie Tran & Benedict Wong are doing their best with a lousy script written on a single-ply roll of toilet paper) and your hard-earned time.
Only marginally better than the Mulan remake, Raya and the Last Dragon is, if nothing more, a firm reminder that when a Disney movie is available as a $30 (US) Premier Access title on Disney+, don't give in to temptation or your children and buy it. If you must see it, see it in your local theaters, which are doubtless struggling to make ends meet in an overdrawn pandemic, but you'd still do better with a rerelease of a classic movie than this, because while no money went to ongoing human rights abuses for this film as did the former Asian fantasy, you will never feel for the characters, you will not empathize with their plight, and you will not get your time back, which is far more valuable then your cash.